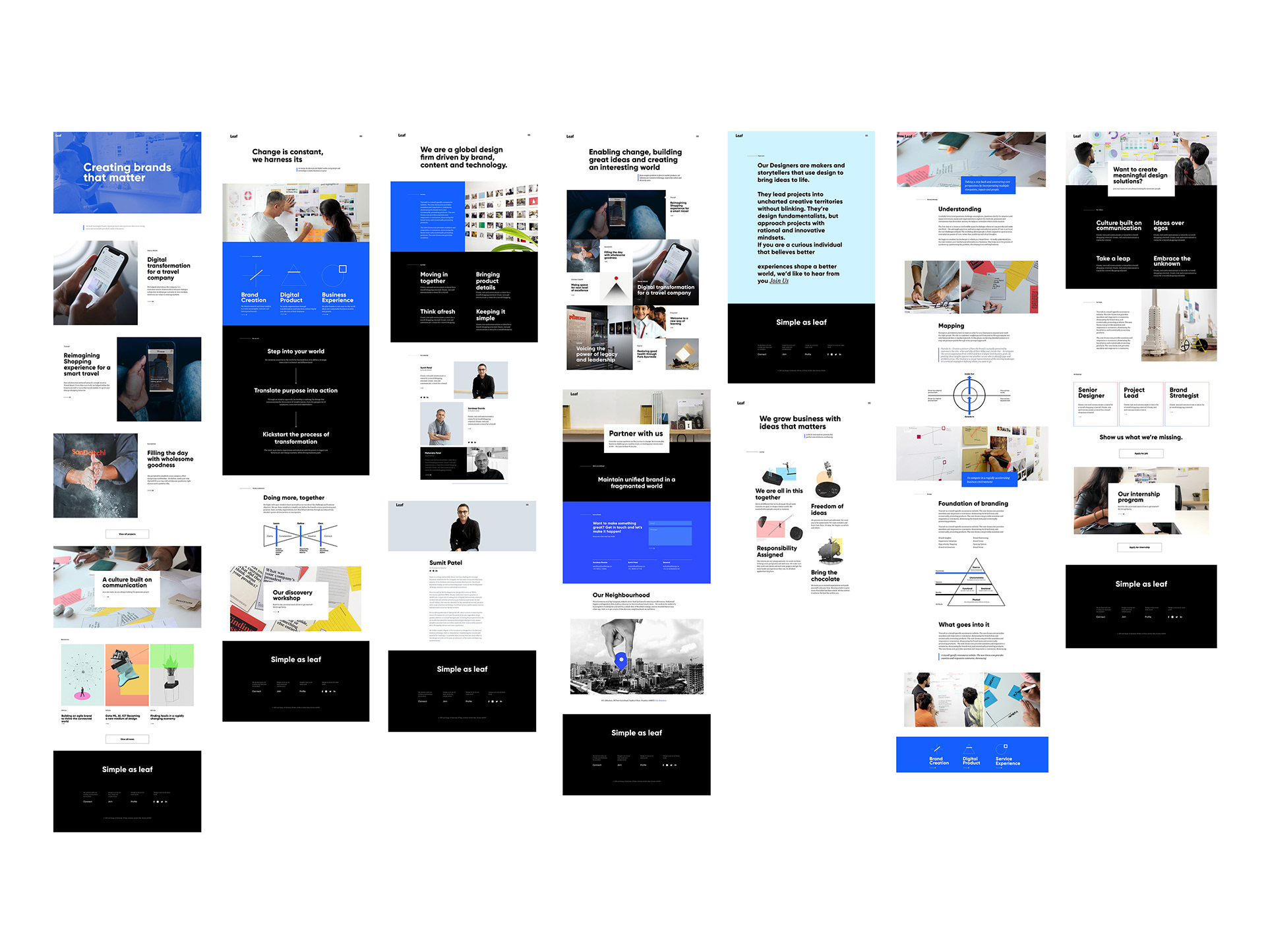 Redefined online presence to reflect business transformation
Leaf Design is a brand and digital design 
consultancy in Mumbai India that collaborates with entrepreneurial minds and businesses to help create integrated experiences, driven by radical insights and coherent strategies. Since 2002, they have been using design to empower companies to successfully respond to change. They work across industries including finance, travel, media, technology, healthcare, hospitality and education, and spark thoughtful conversations and make strategic connections.
Design Curation & Direction: Leaf Design
Content: Gunjan Pai
Technology partner: Dreamscape


To take a digital leap in the branding industry
To create a radical shift that would reflect lasting value and sustainable growth for modern businesses.